News
DIG RL is ready for RLCS Season 8!
Sat 5th Oct 2019 - 6:00pm
The Dignitas Rocket League team is ready for the next season of Rocket League Championship Series! EU RLCS Season 8 will be starting this Sunday, October 6.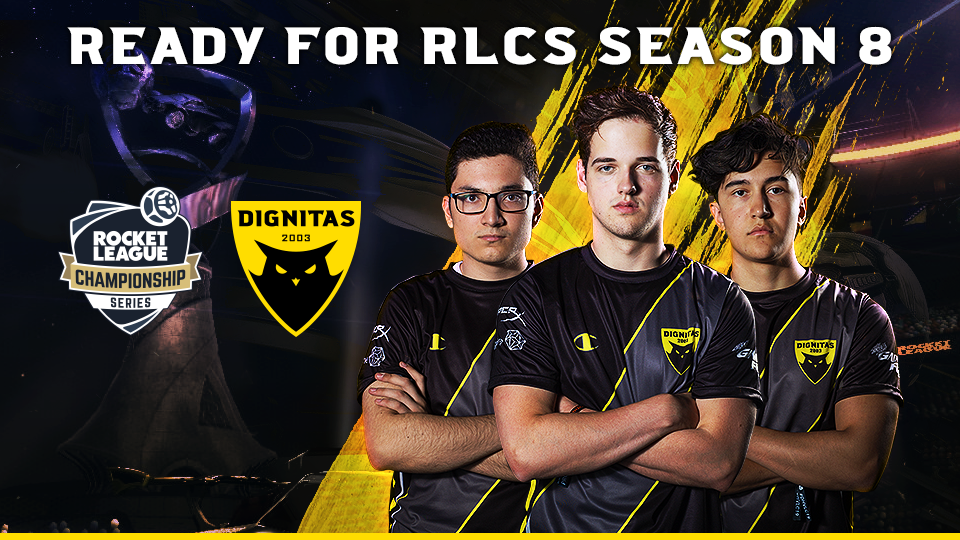 Our Rocket League team was the best in Europe in Season 6, and the second-best team in the world. Although last season didn't go as well, the team is ready to shine once again going into the new season of RLCS, Rocket League's most prestige tournament.
Jos "ViolentPanda" van Meurs, Maurice "Yukeo" Weihs, and Maello "AztraL" Ernst will be competing as a part of the DIG RL roster, coached by John "Virge" Willis.
We are also happy to welcome our new substitute player Joni "JZR" Humaloja to the team! JZR is a Finnish player who has most recently played for Pre-Flip Gang, besides being an active RL content creator on Youtube. We are sure JZR will be a great asset to Dignitas and are excited for our journey ahead.
Our first match of the season will be played this Sunday, 20:00 CEST (11am PDT). We will be facing off against Veloce Esports, one of the new RLCS teams. Games will be streamed through the tournament's official Twitch and YouTube channels. Tune in for #DIGWIN!
Follow JZR on social media